For bulk download of Enin data and analyses.
Our dataset API endpoint documentation shows you all our endpoints and the data models. Contact us to request demo username and password to see the documentation.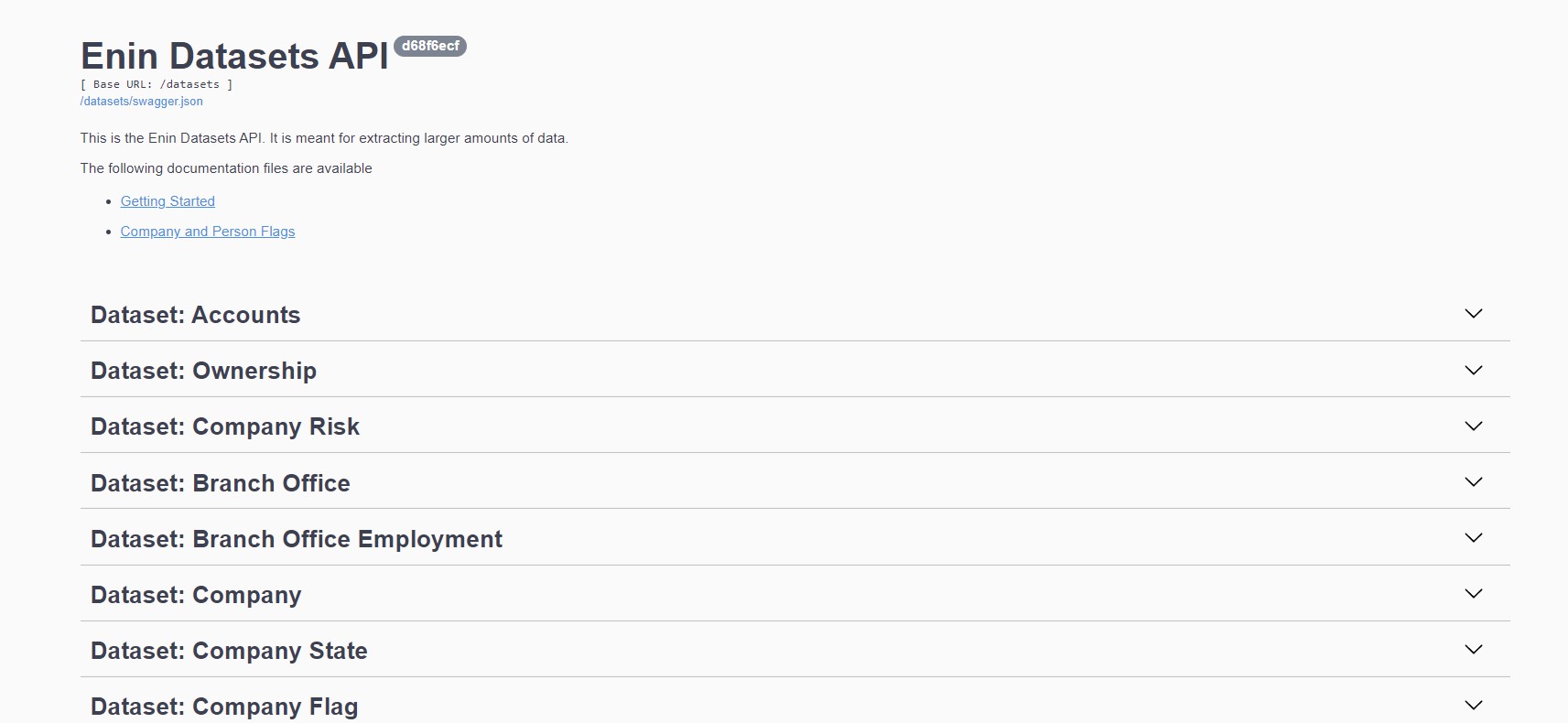 ¶ Useful articles about the Datasets API
You might also want to read the API authentication guide.